Dear Dr. Hagan and Staff,
I can't begin to express how grateful I am for all that you have done for me! You have not only given me my marriage and career back, you gave me my life back! This past year was a nightmare for me and I thought I had lost everything. Including myself until I found such caring doctors and nurses in your office. For that, I will always be blessed!
Stephanie
P.S. Enjoy the candy:)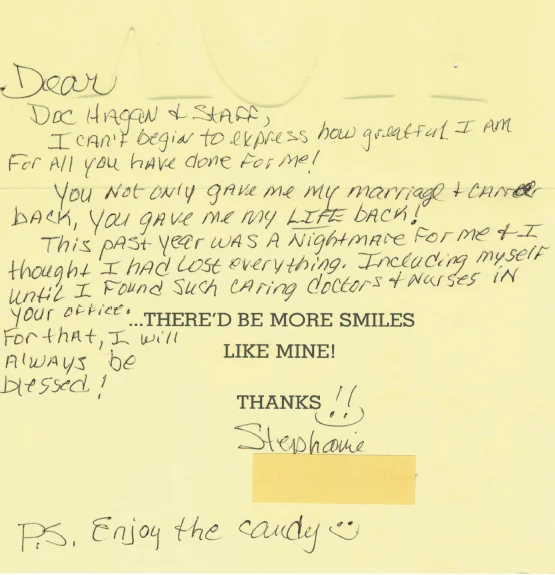 I just want to thank you all for the work you did on both of my legs this spring.  Although my right is stubborn and decided not to cooperate, I still had a great senior season at Webster.  Thanks to all you did I scored a goal in every conference game (the only player in the SLAC in 2016 to do that) I was team leader in points and goals, won SLAC Offensive Player of the Year, made First Team All-Conference, nominated for All-Region Team, and them voted Offensive Player of the Year for 2016.  None of these accomplishments would have happened without you guys.  I am so grateful for what you've done for me thus far. You guys are AMAZING!
Thank You,
Amy